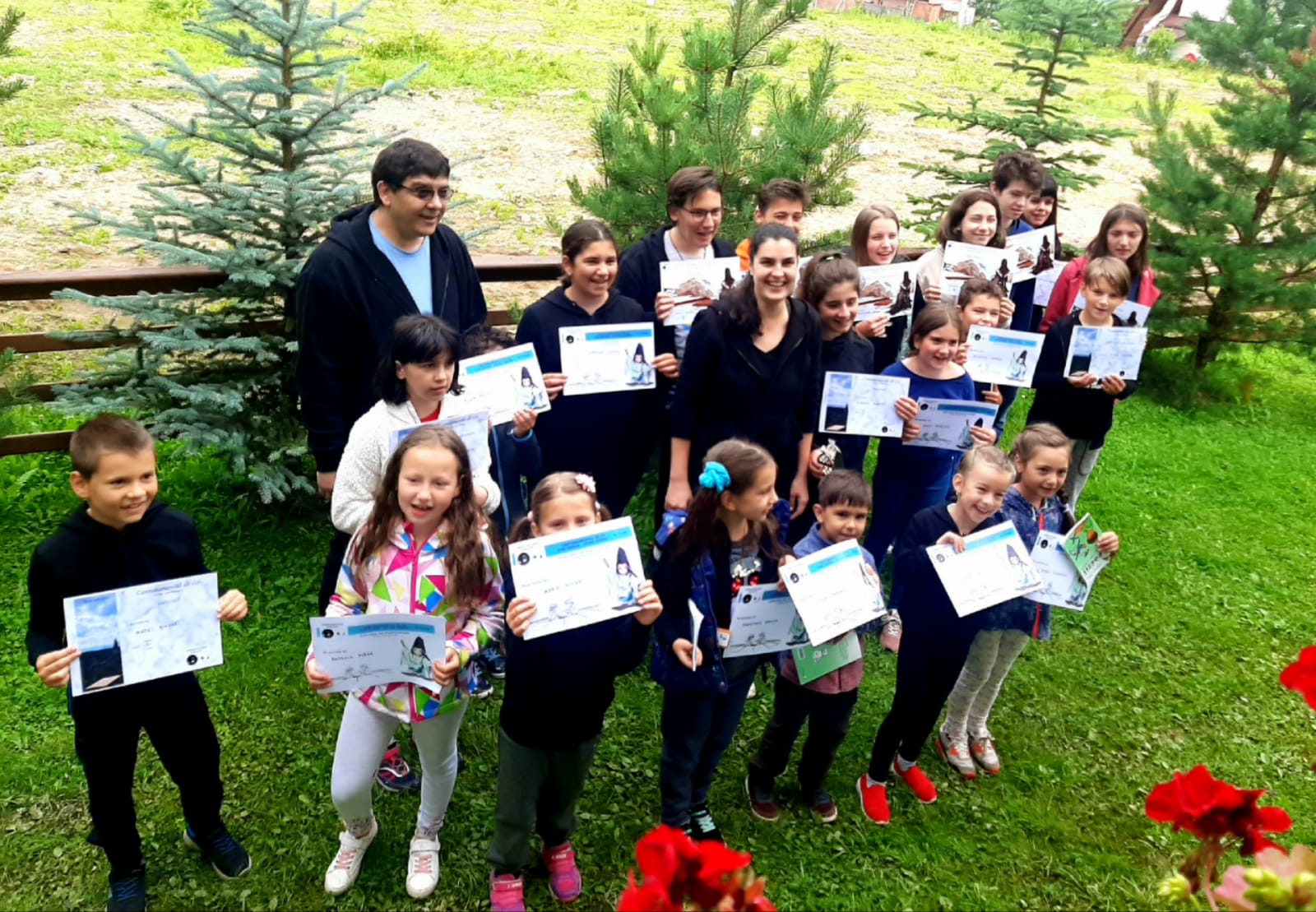 We are the Taranu Go family, passionate promoters of the fascinating game of Go . Our story starts many years ago with Catalin Taranu being the first European to become a  professional Go player at Nihon Kiin, the Association of Professional Go players from Japan.
Upon his return in 2004 to Bucharest, Romania, he founded the Saijo club, named in honor of his teacher Saijo Masataka 9 dan pro. The club lasted for nine long years and attracted many new go players. One of them was Mihaela Gradinariu, soon to change her family name to Taranu. In 2014 we moved to Vatra Dornei where we started to promote Go locally. Soon a Go club was founded, with support from the local administration, and we started organizing a lot of Go events. Most notable are five editions of the International Winter Go Festival and the European Go congress 2022, the largest Go event in Europe.
Asociatia Dorna Go is an NGO that came as a need for a legal framework in order to ease the organization of cultural and sport events. It was founded in 2021.
Going big with the 'Days of Japanese Culture in Vatra Dornei'
We have a lot of experience with the organization of Go competitions. Our complementary skills make it easy, we do our own graphic design, website building, presentation maps and text writing, strategic planning and storing of  multiple data. Combining outdoor and indoor activities and going for a complex event full of entertaining activities is something new but very exciting for us. This is the next level of organization and we hope to learn a lot from it. Our call to form a large local team was answered by an enthusiastic community. We are looking forward to attract and welcome the large community of Japanese culture fans from all over Romania. Our special thanks go to the                                    Embassy of Japan in Romania and to his Excellency Hiroshi Ueda the Ambassador of Japan in Romania for the steady support and partnership.